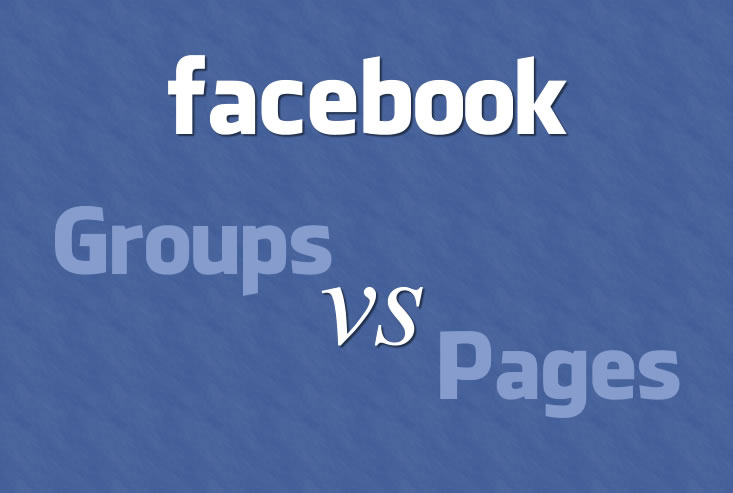 Facebook has become one of the most popular sites on the internet and now has well over 500 million users. Most people think of Facebook as a place where individuals can interact, but it can be also be a very effective tool for promoting your own business or website.
Facebook now has a feature called Pages which any individual, organisation or business set up and use to promote their activity. Anybody who is interested in your website can then "Like" your page. Then of course there is other option of a Facebook Group. So which should you use to promote your activity, a Page or Group? My personal choice here would be a "Page" but lets look at some of the pros and cons of both options.
Facebook Groups
Pros:
Groups are similar to Pages but there are important differences to take into consideration. One of the advantages is the ability to send emails to everybody in your Group, although this is currently limited to a maximum of 5000 members. This is a great way to let your group members know about important news, new products or updates.
Group members can invite their friends to join.
Groups are well suited to smaller communities with personal interaction and where people are more likely to respond. Think of a Group as a kind of chat room for people with a similar interest.
Cons:
Groups can not be personalised in the same way a Page can, and you can't add app's to enhance your Facebook Group.
People are more likely to leave a group as they tend to have a much higher number of daily updates which can become tiresome for some people. In addition to this, when you join a group you are automatically signed up for email notifications for all posts and comments. If the group is very busy this can be very overwhelming to new members.
It can sometimes be difficult to find a group if your not already a member.
Groups do not give you the ability to monitor your views or users activity.
Group admin's can only comment as themselves so it is difficult to show official posts.
Facebook Pages
Pros:
Pages allow much more flexibility, have more personalisation options and are much more engaging than Groups. You can add App's to enhance your Page such as customised welcome pages (see image below) or personalise it with brand graphics, videos and information. Pages also have other extras such as a "Discussion" area, "Reviews" and the "Updates" feature which allows you to send messages to all members.
A viewer does not need to be logged into Facebook or even be a member to view your fan page, which can be very useful if your page is appearing in Google searches.
If your serious about using a Facebook Page as a major marketing tool then the "Insights" feature stands out above the rest. This allows you to measure your page views, users and interactions. This is surprisingly comprehensive in the information it gives you and is split into three sections: Page Views, Users and Interactions.
One of the best features with a Page is the ability to create a short URL. For example: www.facebook.com/yourbusinessname. This can then be used on your website, stationery and advertising etc.
You are also able to use Facebook as your page name. This means you can "Like" other pages as your own page profile rather than your personal one.
The Facebook ads system is another useful option which allows you to create highly targeted ads for your page. Users who fill out not only their interests, but also choosing already existing pages allows Facebook to target your ads towards the right users, based on their interests.
Cons:
Sometimes it can take time to build up a decent number of "Likes" on a Facebook Page as people have to opt in by clicking the "Like" button.
Page "Updates" do not trigger the red notification pop up in the top bar of every users screen. (See image below).
Depending on how often they interact with your page, wall updates my not reach all of your members.
Once you have chosen a name for your Page it can't be changed so be careful when choosing a name.
To sum up
Both Groups and Pages are fantastic tools for connecting with people and promoting your website or business but only you can decide which works best for you, depending on what your looking to gain from using them. One thing to keep in mind however is that there is no reason why you can't use both together and enjoy the benefits of a Facebook Group and a Page.
NOTE: The points raised above are based purely on my own experiences and findings and should not be taken as a definitive guide.